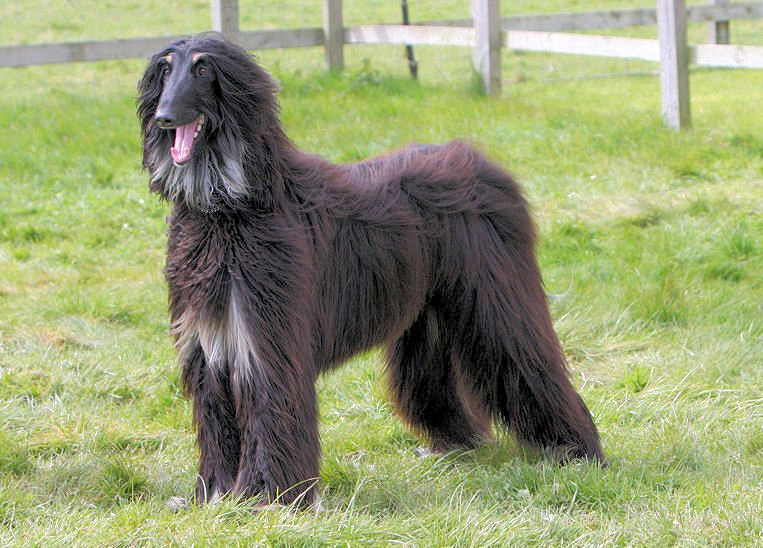 Picture: April 2008 - Jo Smith
26 October 2006 - 25 November 2017
Sire: UK Ch Bozwood Just William
Dam: Bondor French Kiss to Bozwood
____________________________________________
Bozwood's Love Story at Numa, also known as Gladys.
Bred by Terry and Shirley Carr (Bozwood).
Many, Many thanks to them for our lovely Gladys.
Gladys was a true heart hound. She had so much love for us, and it was truly unconditional and never waned. She loved nothing more than to be with us, and wherever we were at home, she was there. You might do some pruning in the garden, and be out there for eight hours; Gladys would be there too. She wouldn't get bored and slope off. If one of us was cooking in the kitchen, again, she would be there for the duration.
Gladys took up boundary patrol duties where Bunty left off. She protected the garden, the house and the road that we live in. Everyone got barked at, but her tail was always wagging! Even when she was upside down and supposedly asleep, if you came into the room her tail started going! Gladys was not fond of showing, but did qualify for Crufts 2008 under Claire Millward at Bath 2007 in very wet and muddy circumstances and was consistently placed in the top three at the shows she attended.
She was a very elegant hound, and had a beautiful coat, which always looked stunning - even when she was upside down. She was very feminine, but was not averse to a rough and tumble. She hated cats and heaven help one that strayed our way. When young, she chased and caught birds in the garden, much to David's horror.
She loved everyone who came to see us at the house, and would nearly turn herself inside out when Terry or Shirley arrived. She was delighted to not be the baby of the pack, and absolutely adored Roxy (Gilari Devil In Disguise with Numa Bozwood JW).
x X x
| | |
| --- | --- |
| | |
| Picture: February 2007 - © Brian Hillier | Picture: May 2007 - © Brian Hillier |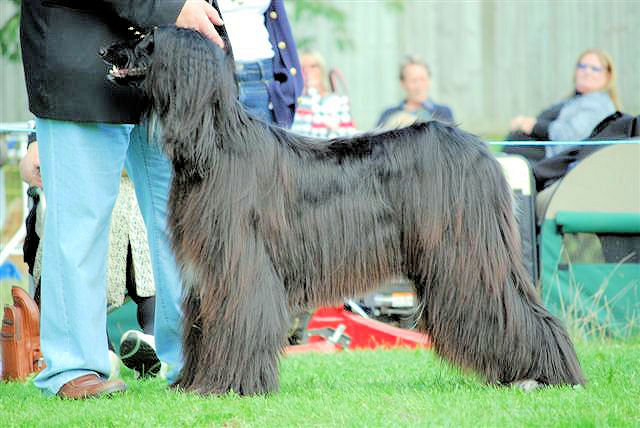 Gladys at SAC September 2008
Photo: © Brian Hillier 2008
_________________